Jamaica Haven 6 day Psychedelic Retreat
With Edward 'Firstman' Wray
July 9 - 14, 2021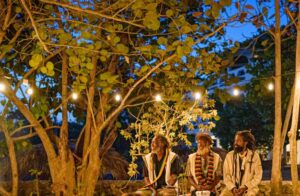 This 6 day / 5 night Psilocybin retreat on the beautiful island of Jamaica. Our retreats are designed to accommodate the needs of all our guests as they participate in this transformative healing experience. This wellness retreat is designed to inspire creativity and introspection.  No medical treatment or psychotherapy is available at the retreat. 
There will be multiple psilocybin–assisted sessions ($30USD cash to be paid to retreat leader for mushrooms) with our well-trained, indigenous staff, daily yoga, guided meditation as well as personal sessions with our retreat leaders along with group discussions and contemplative reflection in this serene and beautiful environment. There will also be group excursions to nearby attractions to explore for local treasures. 
Includes: 
6 day / 5 night Accommodation
Pre-Retreat Preparation
Daily Meditation Sessions
Yoga Classes
3 Psilocybin-Facilitated Ceremonies*
Post-Session Group Conversations
Healthy and Nutritious Meals (3x daily)
Non-Alcoholic Beverages
Immersive Nature Experiences
Post-Retreat Follow Up Sessions
R/T Airport Transfer (MBJ)
*($30USD cash to be paid to retreat leader for mushrooms)
No medical treatment or psychotherapy is offered or available at the retreat. Mushrooms and this retreat do not cure or mitigate any physical or mental disease, symptoms, disorders or abnormalities.
Silo Wellness Retreat Refund & Cancellation Policy – Giving You Peace of Mind
Silo Wellness works closely with all our retreat partners to ensure your health and safety.  During these unprecedented times, we understand there are special considerations around travel restrictions and have crafted our cancellation policy with these in mind.
In the event you are unable to travel due to Covid-related restrictions in your country, the USA or in Jamaica, or if a Silo Wellness retreat cannot be held on its prescribed dates; you will have the option to roll over 100% of the amount to a rescheduled retreat.  In the unlikely event that there isn't an agreeable date within twelve (12) months of your original retreat date, Silo Wellness will issue a 100% refund.
Deposits are non-refundable.  Please note, once your application has been reviewed, if you are not approved for a retreat, your deposit will be returned.
Cancellation charges will be applied according to when Silo Wellness receives written notification (via email). The charge is a percentage of the total retreat price, including surcharges, as shown below:
a) 60+ days before Retreat Day 1 – you may transfer your payment/credit to another retreat or you may request a full refund
b) 30-59 days before Retreat Day 1  – you may transfer your payment/credit to another retreat
c) 15-29 days before Retreat Day 1  – retention of 80% of your payment/credit
f) Less than 14 days before Retreat Day 1– retention of 100% of your payment/credit
Leader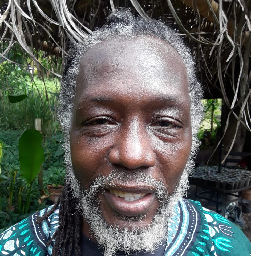 Edward 'Firstman' Wray
'Firstman' is the founder of the Rastafari Indigenous Village (RIV). He is a Rastafari; Co-conceptualizer; Director of Operations; General Manager; Tour Director, and persons responsible for Construction physical construction of the facility. 'Firstman' represents the RIV and also sits on a number of committees on the topics of Rastafari, Wellness, Intellectual Property and legalization of Marijuana in Jamaica. He is also a member of other Indigenous communities and of the 'Slow Food' movement
Learn more about Edward 'Firstman' Wray