Mushroom Grower's Workshop – 4 day Jamaican Retreat
With Darren Springer
July 17 - 20, 2021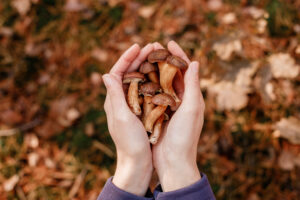 Come to Jamaica and learn some of the secrets of growing magic mushrooms from some of the first legal professionals in the industry. Learn the techniques that are being used to create the first fully legal psilocybin industry on the planet. 
You will learn much of what you need to know in order to grow your own psilocybe cubensis mushrooms. 
Everything from prepping grain to identifying when the fruit is ripe will be covered. You will learn liquid culture and agar preparations that are easy enough to do in just about any kitchen in the world. It can take months to learn every step of the mushroom growing process online. However, in four days, you will lay hands on every step of the process. You will be able to actually do every step of the process without having to suffer through all of the waiting.  And then you can go home and grow legal culinary mushrooms while you await legalization!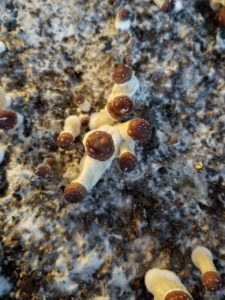 Every student that completes our program will receive a certificate of completion for our beginners' class. This certificate will prove you have a basic working knowledge of our mono tub technique. The first benefit is access to our network of growers to exchange information and build a cooperative community. Second, you will get access to our advanced class, where you will learn large scale commercial techniques.
What's Included:
Mushroom Grower's Workshop classes
Access to online Mushroom Cultivation for Beginners Masterclass

Accommodation

3 daily vegan/vegetarian meals

Non-Alcoholic Beverages

Trained Retreat Leader

R/T Airport Transfer (MBJ)
Class schedule
Day 1: Spore Technology
An Introduction to Spores, Liquid Culture and Inoculation
Setting up your Lab
Making your own Spore Prints
Making your own Spore Syringes
How to make your own Liquid Culture
Day 2: The Birth of Mycelium
An Introduction to Mycelium, Incubation and Colonisation
Making your own Grain Spawn
Making your own Substrates
How to make your own Agar Plates
How to Clone Mushrooms
Creating Culture Libraries
Day 3: The Fruit of your Labour
An Introduction to Fruiting: Nurture to Aftercare
Making your own Fruiting Tubs, Chambers and Grow Rooms
Increasing your Yields / Bulk Growing Techniques
When and How to Harvest
Mushroom Health & Wellbeing
Aftercare
Silo Wellness Retreat Refund & Cancellation Policy – Giving You Peace of Mind
Silo Wellness works closely with all our retreat partners to ensure your health and safety.  During these unprecedented times, we understand there are special considerations around travel restrictions and have crafted our cancellation policy with these in mind.
In the event you are unable to travel due to Covid-related restrictions in your country, the USA or in Jamaica, or if a Silo Wellness retreat cannot be held on its prescribed dates; you will have the option to roll over 100% of the amount to a rescheduled retreat.  In the unlikely event that there isn't an agreeable date within twelve (12) months of your original retreat date, Silo Wellness will issue a 100% refund.
Deposits are non-refundable.  Please note, once your application has been reviewed, if you are not approved for a retreat, your deposit will be returned.
Cancellation charges will be applied according to when Silo Wellness receives written notification (via email). The charge is a percentage of the total retreat price, including surcharges, as shown below:
a) 60+ days before Retreat Day 1 – you may transfer your payment/credit to another retreat or you may request a full refund
b) 30-59 days before Retreat Day 1  – you may transfer your payment/credit to another retreat
c) 15-29 days before Retreat Day 1  – retention of 80% of your payment/credit
f) Less than 14 days before Retreat Day 1– retention of 100% of your payment/credit
Leader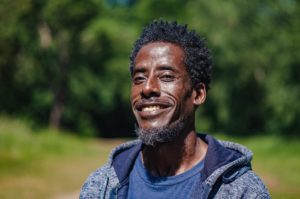 Darren Springer
Darren Springer is a teacher, researcher and event organizer based in the UK. He is a member of the London Psychedelic Society and the Breaking Convention committee. Darren is a qualified organic horticulturist and is the mycologist in residence at Somerset House, one of the largest communities of arts and creative enterprises in the UK. A keen mushroom cultivator and teacher, he has been growing gourmet and medicinal mushrooms for the last ten years. By day he is a Horticulture and Food Enterprise tutor and has translated his home growing experience into a commercial social enterprise. Darren is also a qualified…
Learn more about Darren Springer