Renew, Restore & Revitalize – 5 day Women's Psilocybin-Assisted Jamaican Retreat
With Queen Izeteh Berhan, Jessica Huie and Cassanie McKenzie
July 14 - 18, 2021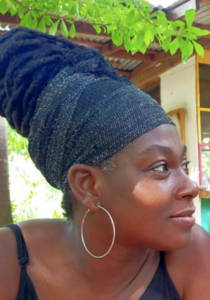 This 5 day / 4 night psilocybin–assisted retreat will help you tap into your divine feminine energy and bring forth your best self. Let our well-trained, indigenous retreat leaders guide you on the journey to connect with your inner self to redefine your femininity and let it set your intentions and purpose for a more fulfilling and satisfying life.
Surround yourself with the healing energy of women who can help to direct you on the path of love and light. Join us on the beautiful island of Jamaica to relax with holistic therapies, restorative yoga and mindful meditation sessions, alongside psilocybin–facilitated ceremonies* and spiritual rituals to renew and revitalize yourself from the inside out.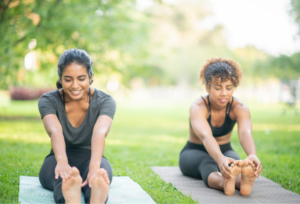 Experience outdoor psilocybin ceremonies under the stars with our Rastafarian leaders. These ceremonies are set in such a way that the participants feel the embrace of nature whilst surrounding the mystical fire into which they will cast their fears.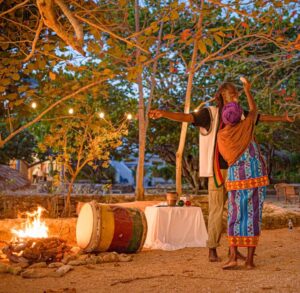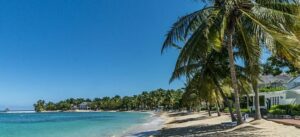 Take part in nature immersive excursions to enjoy the beauty and magnificence of the Jamaican landscape and pristine beaches.
The Live Your Purpose workshops as well as the Health and Nutrition seminar are created to help you set your intentions and purpose for a more fulfilling and satisfying life.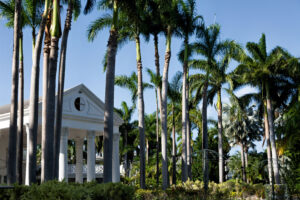 The Renew, Restore & Revitalize Retreat will take place at the world renowned Half Moon Villas which was the highest rated Jamaican resort in the 2020 Forbes Travel Guide and also voted Tripadvisors Travelers' Choice Best of the Best Award in 2020 and 2019.
Guests are diligently catered to, from the moment they land in Montego Bay, Jamaica and make their way to the Half Moon airport lounge, to comfortably await transfer to the villas.
The Luxurious Jamaican villa with beautifully appointed rooms with en-suite bathrooms, sits on 2 miles of white sand beach. The dedicated living room, dining room, outdoor living space and pool offers the perfect combination of space and privacy.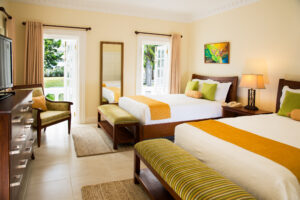 Includes: 
5 day/ 4 night Accommodation
Daily Meditation Sessions
Yoga Classes
Live Your Purpose Workshop
Psilocybin-Facilitated Ceremonies*
Health and Nutrition Seminar
Three Daily Healthy and Nutritious Meals
Indigenous Day Spa Experience
Immersive Nature Experiences
Post-Retreat Follow Up Sessions
R/T Airport Transfer (MBJ)
* ($30USD cash to be paid to retreat leader for mushrooms)
No medical treatment or psychotherapy is offered or available at the retreat. Mushrooms and this retreat do not cure or mitigate any physical or mental disease, symptoms, disorders or abnormalities.
Silo Wellness Retreat Refund & Cancellation Policy – Giving You Peace of Mind
Silo Wellness works closely with all our retreat partners to ensure your health and safety.  During these unprecedented times, we understand there are special considerations around travel restrictions and have crafted our cancellation policy with these in mind.
In the event you are unable to travel due to Covid-related restrictions in your country, the USA or in Jamaica, or if a Silo Wellness retreat cannot be held on its prescribed dates; you will have the option to roll over 100% of the amount to a rescheduled retreat.  In the unlikely event that there isn't an agreeable date within twelve (12) months of your original retreat date, Silo Wellness will issue a 100% refund.
Deposits are non-refundable.  Please note, once your application has been reviewed, if you are not approved for a retreat, your deposit will be returned.
Cancellation charges will be applied according to when Silo Wellness receives written notification (via email). The charge is a percentage of the total retreat price, including surcharges, as shown below:
a) 60+ days before Retreat Day 1 – you may transfer your payment/credit to another retreat or you may request a full refund
b) 30-59 days before Retreat Day 1  – you may transfer your payment/credit to another retreat
c) 15-29 days before Retreat Day 1  – retention of 80% of your payment/credit
f) Less than 14 days before Retreat Day 1– retention of 100% of your payment/credit
Leaders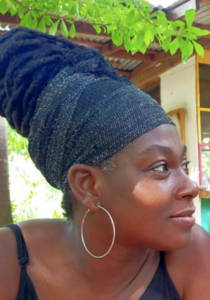 Queen Izeteh Berhan
Queen-I has been a Rastafari Ceremony Guide for plant medicine at the Rastafari Indigenous Village for the last 5 years. Her channelling of ONE LOVE energy has served well in supporting sojourners of various plant medicines( Ganja, Mushrooms, Ayahuasca, Kombo, Rapé, Sananga).Queen-I has led exclusively-female ceremonies at her home in the Rastafari Indigenous Village and at the Vital Village in Ocho Rios. Every year since 2016 she hosts a day retreat called OSHUN SELF-MOTHERING. The themes are centered on female healing, empowerment and support. These retreats consist of ceremonies at the nearby river in honor of the Yoruban Orisha Oshun,…
Learn more about Queen Izeteh Berhan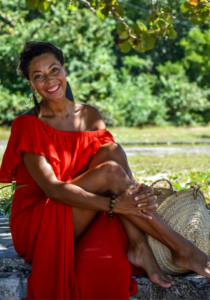 Jessica Huie
Jessica Huie MBE, Founder of The Purpose Academy, is an entrepreneur and the Author of PURPOSE published by Hay House. Jessica enjoyed a glittering career as a journalist and publicist and has worked with some of the world's best known stars and business people, including Samuel L. Jackson, Simon Cowell, Kelly Rowland & Duchess of Sussex Meghan Markle. Jessica founded and ran influential boutique agency JHPR for ten years.  In her book 'Purpose', Jessica invites us to reconnect with who we are beneath the layers of roles, titles and belief systems. Our experiences and social conditioning determine the narratives we hold about ourselves and our lives, and in an era where so many of us define…
Learn more about Jessica Huie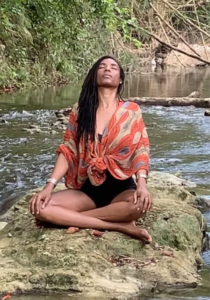 Cassanie McKenzie
Cassanie McKenzie is a trained private and group yoga instructor, her classes are an exploration of alignment-based, breath-centered, mindful movement through Functional Vinyasa Flows & Slow Release Therapeutic yoga sessions. Cassanie develops holistic programs including yoga, breathing and meditation, tarot as well as juicing and detox plans. These programs are geared towards awakening the inner healer on a Mental, Physical and Spiritual level. She describes her life's work as simply leaving the planet a little better than when she came into it.
Learn more about Cassanie McKenzie