Silo Wellness Heroes Retreat
With Dr. Matthew Hicks
February 21 - 25, 2021
The Silo Wellness Heroes Retreat is specially designed for veterans and first responders healthcare workers impacted by the trauma of the pandemic. We want to play our part by offering COVID first responders the opportunity to rest, heal, and experience the benefits of this fungal medicine firsthand. Learn to use mushrooms with daily meditation classes, daily meals and pre and post retreat support from our team.
Silo Wellness recognises that our healthcare workers have been working over time on the frontlines of this pandemic and have been suffering through increased emotional, mental and physical stress. We will provide a space where those thoughts and feelings can be addressed for overall long-term health and well-being.
Guests are responsible for their own R/T airfare and transportation to resort. Each registration is subject to screening and approval by facilitators. Registrants will be processed and approved on a first come, first served basis.
What's Included:
Daily meditation classes
3 daily delicious and nutritious meals
Transportation during the retreat
Pre- and post-retreat support from our team
Accommodation
Leader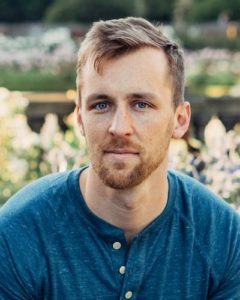 Dr. Matthew Hicks
Dr. Matthew Hicks, ND, MS is a naturopathic physician and holds a degree in integrative medical research. He has published papers on empathy and mindfulness and is completing a certificate in psychedelic therapy and research from the California Institute of Integral Studies. He is the host of the Integrative Psychiatry Review Podcast and founder of Synaptic Integrative Care and Training Institute of Portland Oregon, which offers integrative mental health services including ketamine-assisted psychotherapy as well as training on psychedelic therapy. Matthew also happens to be a veteran with a passion for helping other veterans resolve their traumas. He is originally…
Learn more about Dr. Matthew Hicks