Oregon Ketamine-Assisted Wellness
With Dr. Matthew Hicks and Tal Sharabi
March 6 - 11, 2021

Explore Nature & Your Mind
Silo Wellness's first-of-its-kind ketamine-assisted wellness retreat, under the care of Dr. Matthew Hicks, ND, MS, is designed to allow participants to focus on nature and the most beautiful natural product of nature: the mind and self. This 6-day / 5-night retreat is designed for those ready to put in the work on themselves.
Commune with Oregon's Beauty – Revel in the serene surroundings and find peace within while experiencing nature's peace without. Explore the waterfalls, experience the exhilarating, refreshing experience of whitewater rafting on the river and swimming in the clear, blue pools along the trail.
What's Included
Daily meditation classes
3 Ketamine-assisted therapy sessions with the physician (if participant qualifies for a prescription after screening)*
2 daily delicious and nutritious meals
McKenzie River rafting trip (Wet suits and splash gear will be provided)
Pre- and post-retreat support from our team*
Accommodations
(* The physician, independent of the Company, qualifies and screens applicants for final acceptance including any telephone or video consultations deemed necessary by the provider.  The physician also provides consultations with each participant to screen for contraindications, appropriate diagnosis (if any), and mental preparedness for the retreat according to his own professional judgment.  The physician, if the participant is deemed suitable for ketamine-assisted therapy, will prescribe ketamine to be administered under his medical supervision at the retreat location. The physician also provides pre-event information to attendees.  There will be individual meetings held virtually and with the group in preparation for the retreat.
Ketamine sessions and related therapy provided by a physician and/or licensed counselor. Participants acknowledge and agree that those services conducted at the retreat location are provided by the related practitioners and are not provided by or supervised by the Company. The Company does not practice medicine and is not involved with directing any medical care. )
Legality of Ketamine
In the United States, ketamine is a Schedule III substance under the Controlled Substance Act, meaning it has a low to moderate potential for physical and psychological dependence. Other examples of Schedule III substances include products containing less than 90 mg of codeine per dosage unit (Tylenol with codeine), anabolic steroids, and testosterone. To obtain ketamine, the prescribing physician must have an active DEA license. The use of ketamine for psychotherapy is a permitted off-label use by a prescribing physician.
Ketamine was approved by the FDA as an anesthetic agent back in 1970.  Although favorable research focused on ketamine for treatment-resistant depression, the patent expired in 2002 making the clinical trial process for any additional FDA-approved indications not cost effective as a generic drug with no patent protection.
Silo's Oregon legal advisors include the primary drafter of Oregon's newly passed psilocybin law Dave Kopilak, attorney at law, of Emerge Law Group in Portland.
Silo Wellness Retreat Refund & Cancellation Policy – Giving You Peace of Mind
Silo Wellness works closely with all our retreat partners to ensure your health and safety.  During these unprecedented times, we understand there are special considerations around travel restrictions and have crafted our cancellation policy with these in mind.
In the event you are unable to travel due to Covid-related restrictions in your country, the USA or in Jamaica, or if a Silo Wellness retreat cannot be held on its prescribed dates; you will have the option to roll over 100% of the amount to a rescheduled retreat.  In the unlikely event that there isn't an agreeable date within twelve (12) months of your original retreat date, Silo Wellness will issue a 100% refund.
Deposits are non-refundable.  Please note, once your application has been reviewed, if you are not approved for a retreat, your deposit will be returned.
Cancellation charges will be applied according to when Silo Wellness receives written notification (via email). The charge is a percentage of the total retreat price, including surcharges, as shown below:
a) 60+ days before Retreat Day 1 – you may transfer your payment/credit to another retreat or you may request a full refund
b) 30-59 days before Retreat Day 1  – you may transfer your payment/credit to another retreat
c) 15-29 days before Retreat Day 1  – retention of 80% of your payment/credit
f) Less than 14 days before Retreat Day 1– retention of 100% of your payment/credit
Leaders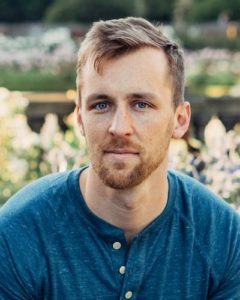 Dr. Matthew Hicks
Dr. Matthew Hicks, ND, MS is a naturopathic physician and holds a degree in integrative medical research. He has published papers on empathy and mindfulness and is completing a certificate in psychedelic therapy and research from the California Institute of Integral Studies. He is the host of the Integrative Psychiatry Review Podcast and founder of Synaptic Integrative Care and Training Institute of Portland Oregon, which offers integrative mental health services including ketamine-assisted psychotherapy as well as training on psychedelic therapy. Matthew also happens to be a veteran with a passion for helping other veterans resolve their traumas. He is originally…
Learn more about Dr. Matthew Hicks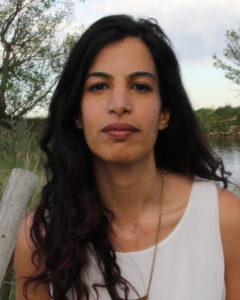 Tal Sharabi
● Licensed Professional Counselor in Oregon and Colorado ● Licensed Addiction Counselor in Colorado ● Ketamine Assisted Psychotherapy training module 1,2,3 at Polaris Insight Center ● Implemented excellent leadership and program development skills ● Six years experience with addictions, anxiety, depression, grief, and complex trauma ● Mindfulness and meditation practice for more than 20 years
Learn more about Tal Sharabi