The Silo Team & Vision
---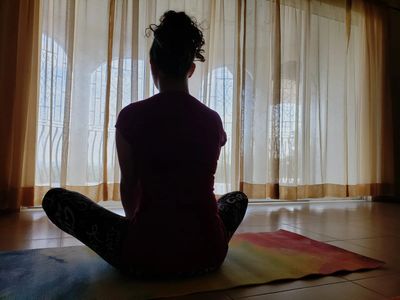 Our vision
Silo Wellness presents to you the opportunity to learn about yourself and the world (reality) through a legal psychedelic experience. The process (through dosing of Ketamine in Oregon or psilocybin mushrooms and/or full-spectrum mushroom extract in Jamaica) allows you to explore your mind, focus, create new ideas, or have other meaningful epiphanies in your life. These could be practical ideas, mystical encounters, or just a subtle or dramatic reboot to your thinking processes. 
Dr. Parag Bhatt, Ph.D Pharmacologist
---
Intake Coordinator
Dr. Bhatt is a co-inventor of the Silo Wellness "magic mushroom" nasal spray. He obtained his doctorate in Pharmacology and Physiology at Saint Louis University with a focus on the neuromodulatory roles of serotonin (5-HT) and dopamine (DA) on a developing neural circuit in Drosophila melanogaster, the fruit fly. 
He has extensively studied how deviations in the development of neural circuitry contribute to the development of effective neurological disorders. 
These pursuits led him to developing an expertise in the psychedelic space regarding prescription drug interactions and contraindications along with the proper intake models and procedures for retreat participant safety.
Dr. Leanna Standish, ND, PhD, LAc, FABN
---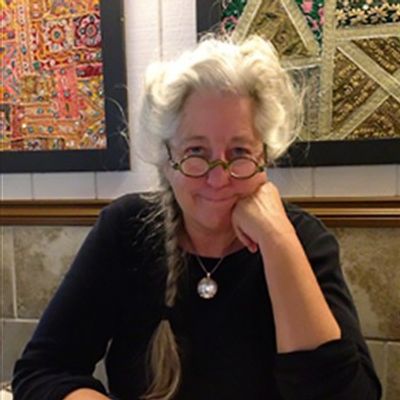 SILO Medical Advisor
Dr. Leanna Standish is a co-founder and the co-director of the AIMS Institute, an innovative ketamine-assisted psychotherapy clinic in Seattle, Washington.  
Dr. Standish is  neuroscientist and naturopathic physician who holds faculty appointments at the University of Washington School of Medicine in the Radiology Department as well as at Bastyr University. She specializes in integrative oncology and neurology. She leads cancer research teams and holds an FDA IND for a phase I clinical trial of ayahuasca, a psychoactive Amazonian tea.
Dr. Standish is board certified in naturopathic oncology. Her research is focused on the Asian medicinal mushroom Trametes versicolor in the treatment of breast and prostate cancer; functional brain imaging in the treatment of brain cancer; and the development of integrative oncology outcomes studies. New projects using IV Resveratrol and IV Curcumin to treat cancer are being developed.
She has provided adjunctive naturopathic medical care to hundreds of cancer patients, and has worked collaboratively with Seattle area oncologists to provide integrated conventional/CAM care. A founding board member of the Oncology Association of Naturopathic Physicians, Dr. Standish was board certified in naturopathic oncology in 2006. Her recognition by the oncology community as an expert in naturopathic medicine is evidenced by her being voted one of Seattle's Best Physicians in the Seattle Metropolitan Magazine in 2002, 2004 and 2008. She has been a member of both the NIH and the Department of Defense study sections for scientific review of CAM research in cancer. Dr. Standish has served as a CAM oncology advisor to MD Anderson Cancer Center.
Dr. Sunil Kumar Aggarwal, MD, PhD, FAAPMR
---
SILO Medical Advisor
Dr. Sunil Aggarwal is a co-founder and the co-director of the AIMS Institute, an innovative ketamine-assisted psychotherapy clinic in Seattle, Washington.   
He is a Clinical Assistant Professor at the UW School of Medicine, an Affiliate Assistant Professor of Geography at UW, and a Faculty Member of the National Family Medicine Residency. Dr. Aggarwal is also an Associate Member of the New York Academy of Medicine and the Humboldt Institute for Interdisciplinary Marijuana Research. He is also currently an Associate Medical Director of MultiCare Hospice. He serves on the Editorial Advisory Board of the National Cancer Institute's PDQ Cancer CAM information summary on cannabis. See more of Dr. Aggarwal's work on his website.  He has been qualified as an expert in cannabis and psilocybin medical and religious use in county, state, and federal courts.
Dr. Aggarwal received a B.S. in chemistry, B.A. in philosophy, and a minor in religious studies from UC Berkeley. He completed the NIH-supported Medical Scientist Training Program at the UW School of Medicine where he received a Ph.D. in medical geography and a Doctorate of Medicine (M.D.) with a Pathway Certification in Global Health. He was supported in part by an NSF Graduate Research Fellowship. He completed his Medicine Internship in Internal Medicine at Virginia Mason Medical Center in Seattle, Residency in Physical Medicine and Rehabilitation at the New York University Medical Center, and Clinical Fellowship in Hospice and Palliative Medicine at the National Institutes of Health-Clinical Center Pain and Palliative Care Service.
Dr. Matthew Hicks, ND, MS
---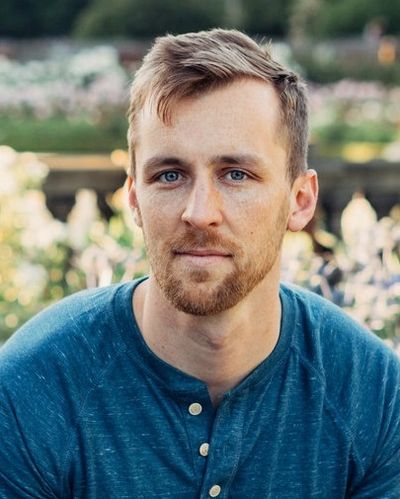 Matthew Hicks, ND, MS is a naturopathic physician and holds a degree in integrative medical research. He has published papers on empathy and mindfulness and is completing a certificate in psychedelic therapy and research from the California Institute of Integral Studies. He is the host of the Integrative Psychiatry Review Podcast and founder of Synaptic Integrative Care and Training Institute of Portland Oregon, which offers integrative mental health services including ketamine-assisted psychotherapy as well as training on psychedelic therapy. Matthew also happens to be a veteran with a passion for helping other veterans resolve their traumas. He is originally from the Kansas City, Missouri area and attended undergrad at UMKC.
Silo has partnered with Dr. Matthew Hicks based in Portland, Oregon. Dr. Hicks brings experience in both ketamine therapy and integrative approaches to mental health care.
Guest Facilitators and Therapists
---
Build Your Resume While Helping Others
From time to time we will have guest facilitators and therapists to assist with the process. We want to provide facilitators with a working retreat to help them build a legal resume for their own personal professional development. This also helps us learn from others outside our network and gives retreat participants another person to learn from. This has the added benefit in assisting in building this industry in the rest of the world. 
It's important to realize that there is no perfect way to do a retreat. Most folks have a tradition or philosophy they follow or dress it up with medical terms. However, it's impossible to say what's the best with the very limited data pool. Experience and time will tell. Please get involved in this amazing industry during this unique time. 
If you are interested in participating in a retreat, please contact us.